RENTAL CAR INFORMATION
Yes, we relocate rental cars and motorhomes.
This is no problem, however many rental car companies in New Zealand have different policies. ie. some do not allow travel on unsealed roads (the road is unsealed for 10-20 minutes before Routeburn Shelter). If you have a query about your rental car – please first tell us the company you are hiring from.
While New Zealand isn't a very large country, it isn't as small as you may think… if you check with your rental car company about booking a relocation with Easyhike it is unlikely they will know who we are.  Most reservation offices are in the larger cities and we are based near Queenstown.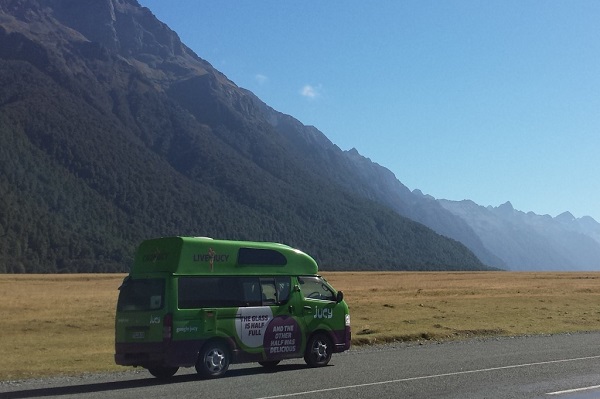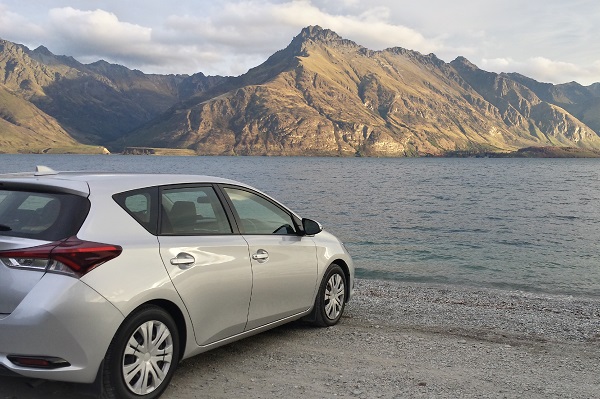 We take care of the details
You don't need to do anything differently when picking up your rental car.  We take care of adding our driver to your rental agreement a couple of days prior.  We just need to know the company you are hiring your car from and your booking name/number.  Once you have collected the car, tell us description of the car so we can find it in the car park (rego number is ideal).
"The team at Easyhike regularly relocate our Avis cars on
behalf of our customers and they're a pleasure to deal with."
– Fenella Robinson, Avis Queenstown
Insurance
Easyhike won't relocate a car/camper if our driver isn't insured.  Depending on the rental car company, it is usually quick and easy to add our driver to your rental agreement as an additional driver for insurance purposes.  We take care of this a few days prior to you walking the track. Our driver will be insured under the insurance option you choose with your rental company.  It may be important for you to note – the Routeburn road is unsealed for approx 10-20 minutes on the way to the Routeburn Shelter.  Some rental agencies do not provide insurance cover on unsealed roads. 
Here are a few rental agencies we know are happy for you to travel safely on this unsealed road: Avis, Budget, Jucy, Hertz, Thrifty, Apex, Ezi, and Go Rentals, Britz, Maui. (and there are plenty more…)
If your chosen rental company does not have an office in or near Queenstown, please check with us before booking.  Apollo Motorhomes (and other Apollo brands like Hippie Campers) make it very difficult to add an additional driver, we recommend you to not use this company.
Windscreen protection and flat tyre cover
We recommend you choose full insurance cover on your rental car or camper when you drive in New Zealand.  Windscreen stone chips or flat tyres can be common on our roads, and these costs can really add up.  Part of the road to the Routeburn Shelter is unsealed, which is fine for most cars to travel on, but drivers need to exercise extra caution.  We don't take any responsibility for windscreen damage or flat tyres while we are relocating your car.
Additional driver fees
In most cases it is free of charge to add an additional driver.  Some companies will charge you a small fee and in some cases we have negotiated with the company to waive this fee for you.  You should have a good idea of any additional fees for drivers when you hire the car, it should be on their website and/or your rental agreement/confirmation details.
Preferred rental car companies
Are you wanting a hassle free rental relocation?  We have added drivers to hundreds of rental agreements and know all about it.  Here are a few rental car companies we recommend for a hassle free experience
Fee
Rental Company
None last time we checked (you may want to double check your agreement)
Avis, About, Anzed, A2B Rentals, Abuzzy, Alpha, Apex, Ascot, Bay of Islands Campervans, Britz, Budget, Backpacker, Budget Campers, Campa South, Christchurch car Hire, Discount Rentals, Europcar, Escape Campers, Freedom Campers, Hertz, Jucy, Kea, Kiwi Campers, Maui, McDonalds Rentals, NZ rent a Car, New Zealand Car Rentals, Pegasus, Pod, Quality Car Rentals, Rent a Dent, Rental Car Village, Road Abode, Sleepervans, Snap Rentals, Spaceships, Tui, United, Usave, Walkabout Rentals, Wilderness

Scotties (Scotties do usually have a fee, however waive it for Easyhike clients)

Flat fee per additional driver
Ezi Car Rentals, Go Rentals, Thrifty,
Fee/driver/day
 Ace, Eastcoast rentals, Mighty Campers, Europcar (in some cases)
Press the back key to carry on with your booking or BOOK NOW