10 BENEFITS OF HIKING WITH FRIENDS AND FAMILY
As the world around us rapidly changes, now more than ever we appreciate the simple things in life, and the power of connection and community. Not only is hiking a way to connect with our beautiful backyard but hiking with friends and family is a special way to connect with each other.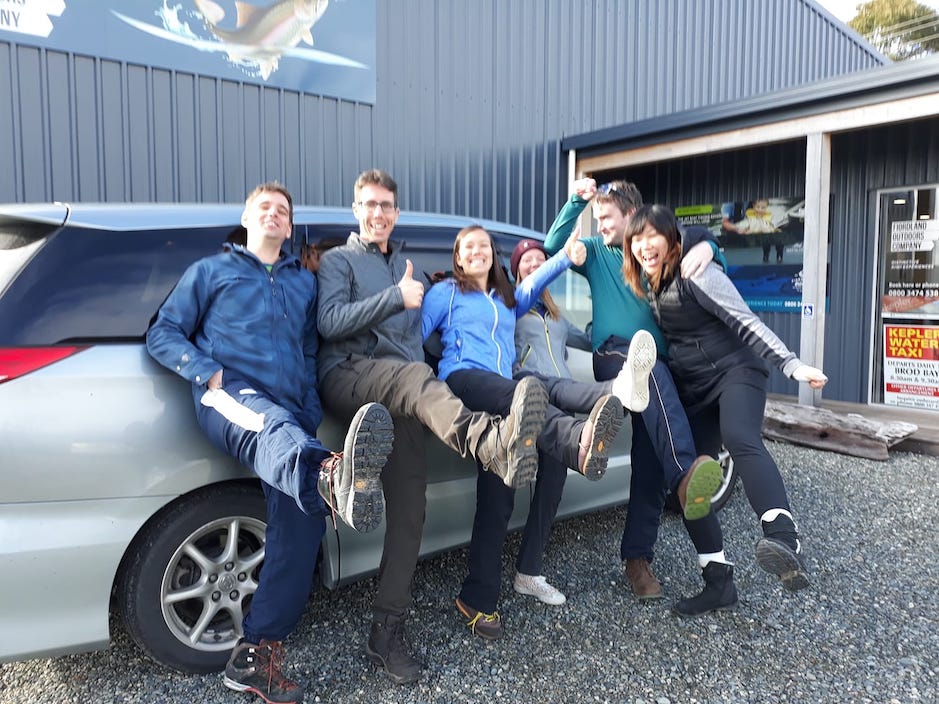 The feeling of having achieved something as a team is incredible and the benefits go far beyond just the physical. Spending time in nature with others can positively influence our relationships and overall happiness, not to mention create some epic memories!
Whether it be hiking with the family, old school friends, workmates or a combination, there are loads of reasons why hiking with others is beneficial.
BENEFITS OF HIKING WITH FRIENDS AND FAMILY
1. SPREAD THE LOAD
Hiking by yourself means you're carrying, preparing and cleaning up everything, but hiking with others means all the chores are shared. It also means when you get to the huts someone can start prepping the cheese and crackers, while someone else can bagsy the bunks!
2. CREATE MEMORIES TO LAST A LIFETIME
A hike shared is a hike to remember, and a perfect way to create memories. You'll walk away from your hiking adventure with epic stories and funny tales about who snored the loudest or who accidentally put the salt in the tea instead of sugar (we've all been there right?!).
3. CLEAR YOUR HEAD
Many people head into the great outdoors to gain clarity as nature is a powerful healer. The beauty of hiking with others is that you can spend time alone, process your thoughts then chat about it when you're ready to get a different perspective.
4. CREATE FAMILY TRADITIONS
Fathers and Daughters, Mothers and Sons, Grandma, Grandad and the Grandkids – the possibilities to create a memorable family adventure are endless! Plus, you can invite other family groups to join in and create a new hiking community.
5. CELEBRATE THE SMALL WINS
Hiking can strengthen bonds. If someone in your group is a little apprehensive about taking on a big personal challenge, there's nothing like team support and encouragement to help them overcome those hurdles, get them outside their comfort zone and keep spirits high.
If you want to go fast, go alone if you want to go further, go together" – African Proverb
6. DISCONNECT TO RECONNECT
The Great Walks have zilch mobile phone and internet coverage so with no habitual distraction from technology, it's an opportunity to reset and connect with each other on another level. Read our blog on reconnecting to nature here.
7. SPREAD THE COST
Travelling in a group keeps costs down. You can share the cost of car relocations, accommodation, food – pretty much everything and put your pennies towards other local experiences (like a cruise on Milford Sound!) to make the most of the time together.
8. EVERYONE IS A PHOTOGRAPHER
Unless you've perfected the art of the selfie, having others to capture your candid moments is going to be a massive bonus! Plus, you can relive the experience after your adventure ends when you're sharing all your pics (slideshow presentation anyone?).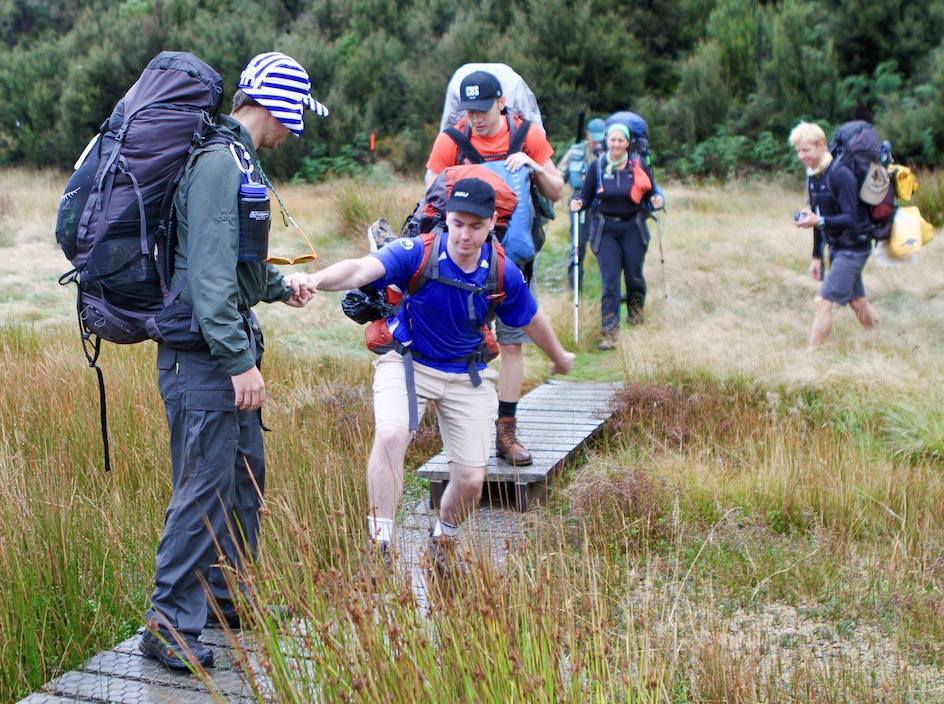 9. CREATE FUN CHALLENGES
Everyone likes games and a little friendly competition, right? In a group, you can add a little adventure to your adventure with daily challenges to keep everyone on their toes!
10. KEEP EACH OTHER SAFE
Safety in numbers. There's always someone looking out for you and keeping an eye out for your return from a midnight dash to the long drop. (www.mountainsafety.org.nz)
---
As you might be able to tell, we're a big supporter of hiking with friends and family, so to encourage you to plan your next group hiking adventure, we've put together an epic deal to help you do just that!
Book any 4 people on any hiking package and 1 person walks for free! This is a limited time offer. All you need to do is apply WALKFREE in the Promo/Voucher window when you book here: https://www.easyhike.co.nz/book-now/
We are a helpful bunch of kiwis and it's our mission to share with you the goodness that enriches our lives due to outdoor adventures. So, if you have any questions, comments or need a helping hand – we can get you out there. Give us a call on 0800 327 944 or email info@easyhike.co.nz - we'd love to hear from you!