HIKING BENEFITS YOUR PHYSICAL & MENTAL HEALTH
With New Zealand Conservation week and Mental Health Awareness week held in September – two topics very close to our Easyhike hearts – we thought we could share how nature needs us AND how we need nature every bit as much.
HIKING CLEARS OUR MIND AND BENEFITS OUR MENTAL HEALTH
Busier lives and all the 24/7 "convenience" of having the world at your fingertips (yes – that you, mobile phone!) both take a toll on our mental health. Hiking will produce a calming effect that only nature can offer – well above the benefits of "taking" exercise alone.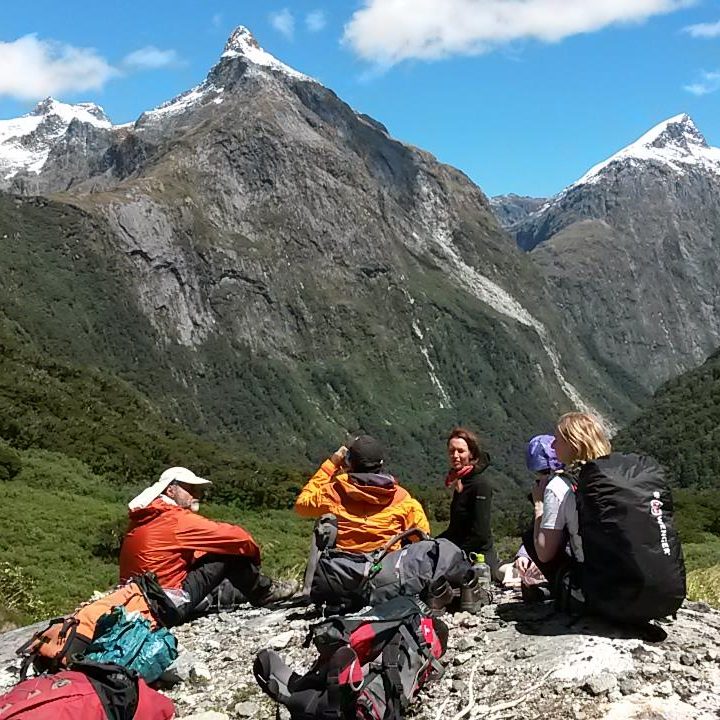 Getting out in the natural world can reduce anxiety and depression by quietening the mind and allowing you thinking space whilst putting one foot in front of another. This is great for mental health. Exercise prescriptions are becoming common place to treat not only the physical affects our sedentary lives can produce but also to increase mood and reduce anxiety and depression.
So – grab your boots and hit a track next time you are feeling overwhelmed. Enjoy nature and reap the mental health benefits!
Read our Blog: Reconnect on the Routeburn Track
HIKING IMPROVES SLEEP QUALITY
The one workout which scientists say will definitely help you sleep better is walking. It's best first thing in the morning, however still helpful throughout the day (at least a few hours before bed) to reduce the time it takes to get to sleep. (marieclaire.co.uk)
Another bonus of exercising outdoors is vitamin D absorbency. An increase in vitamin D helps to mitigate sleep disturbances and poorer sleep quality.
You will also be tired right? Hiking will help you to fall asleep earlier and wake up feeling refreshed in the morning.
Regular, good quality sleep is important for brain function, emotional wellbeing, physical and mental health (among other things!). When you sleep, important physical and mental processes are carried out.
So, to help you sleep – pull on your hiking boots and head outdoors.
HIKING MAKES YOUR BODY STRONGER
Walking or climbing over uneven terrain uses 28% more energy than walking over flat ground. So hiking will keep you connected with nature and help your body become stronger!
Here are a few ways it helps:
Reduced risk of hypertension, heart disease
Enhanced bone density and muscle tone
Reduced risk of depression
Effective weight management
And of course add all the other mental health benefits mentioned above!
HIKING ENHANCES RELATIONSHIPS
Hiking alone can be meditative and rejuvenating, but hiking with friends and family and sharing the experience can form lasting bonds and even better memories!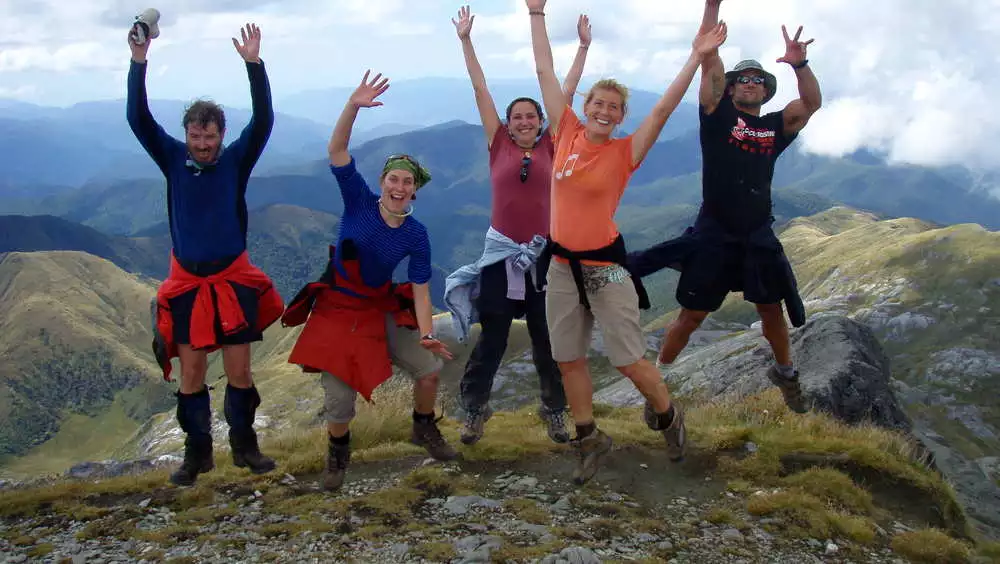 Chat while you walk with no 21st century distractions and reconnect with nature and your loved ones while exploring the big BEAUTIFUL outdoors.
Some of the best times spent with a loved one are in the outdoors, watching the sunrise, spotting the birds (or being entertained by them in the case of the friendly Kea), picnicing in pretty spots, comparing aches and pains and solving the problems of the world.
Take a hike with a friend and take it to the next level!
PLAN A MULTI-DAY HIKE FOR YOUR MENTAL HEALTH
A great way to build walking into your routine is to train for a trip you have planned with friends or family. New Zealand has 10 Great Walks (and soon it'll be 11!) – check them out, and book it in. Click here for more on how to prepare for a great walk.
If you need assistance planning a hike or even just getting your food and gear together, visit easyhike.nz and book a hiking package. We can make the planning part easy, so you can make it happen.
Walking and hiking is great for your physical and mental health. It's easy, it is everywhere and it's FREE. Get out there! Not only will you feel healthier from all the walking, you may even have a fantastic time!